Plugin translation.
eCut is very easy-to-translate plugin.
You need to start one application - it lies in eCut folder:
C:\eCut\eCut_translate.exe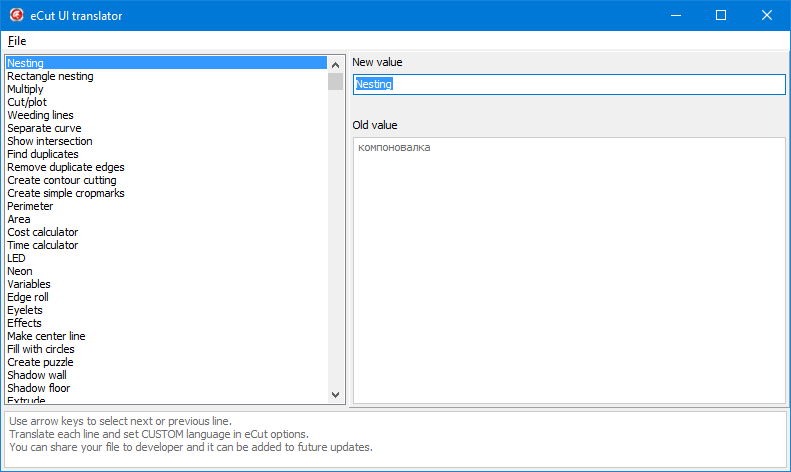 Select each line in left list box and set new translation value in right field "New value".
Do not translate everything at once, translate first 40 lines and apply your language as shown in this topic. And if you'll see your that everything is fine - process all lines and apply language again.
After you'll finish translation you need to set your custom language in eCut plugin.
Restart CorelDraw, open About plugin window and set language = custom.
Then restart CorelDraw again and you'll have your language in eCut UI.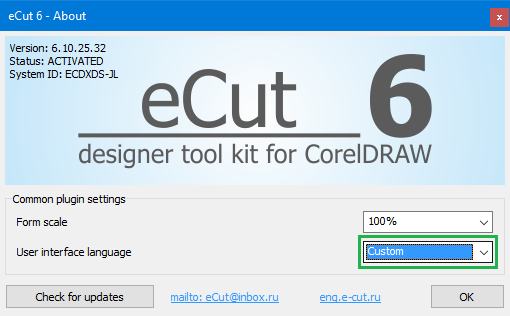 After translation, you can send file "C:\eCut\eCut6\ini\Language.ini" to developer to add it to installer. And in future updates your language will be available in list of supported languages.
Toolbar translation.
Toolbar translation is much easier then plugin translation. Because you have to translate only function names.
First of all, you have to install eCut and its toolbar. How to do it - see in help section.
After adding toolbar, you can start translate it.
First - start CorelDRAW and press Tools/Customization.

When you'll see Options window press:
1. Commands
2. Click on combo box under "Commands" caption
3. Select Macros from list.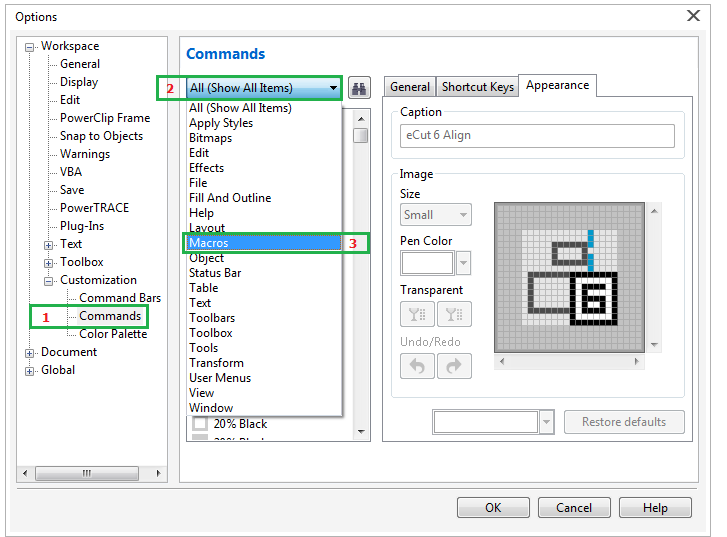 4. Scroll down and click one of eCut 6 macroses that you want to translate
5. Select "Appearance" tab
6. And change its caption.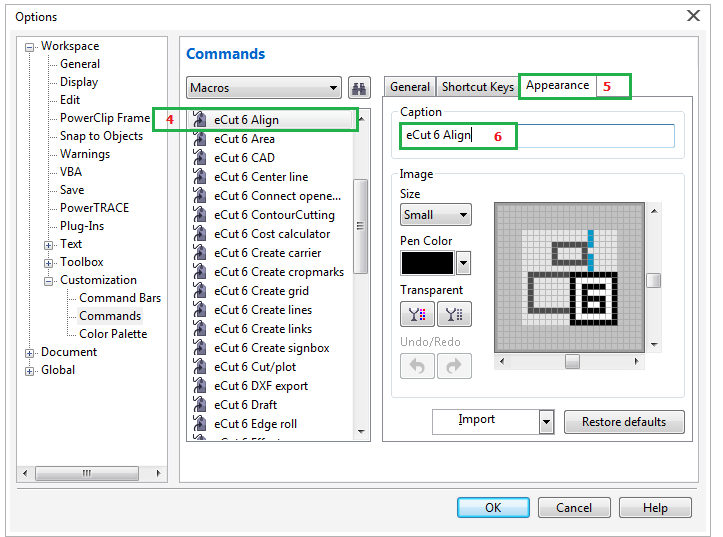 That is all. After you'll translate all captions, eCut toolbar will looks like you want.
And if you want to see it in eCut installer - send it to developer and many people will thank you.