Latest version: 6.9.19.23

Cost
Very useful function to calculate job cost. Allow calculate perimeter or area of selected objects.
Information
This function lets you to calculate cost of selection.

Parameters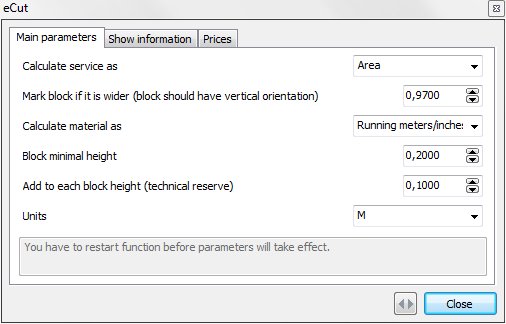 Calculate service as - select how to calculate service.

Mark if block os wider - if block width is bigger, then it will be marked with red line.

Block minimal height - minimal value.

Add to each block - how much to add to each block.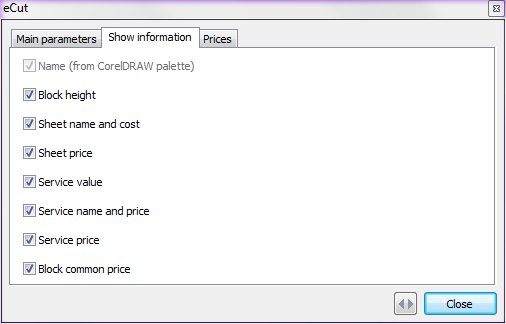 Show information - select information that you want to see.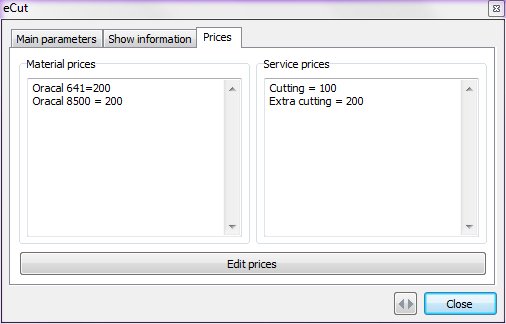 Prices - set your prices.
How it works