Latest version: 6.9.16.19

Edge roll
This function creates edge roll. Also marks control points, right and left turns.
Information
Use this function to create edge roll.
Main usage is to create stencil for ALS or similar.
Edge roll w/wo material thickness.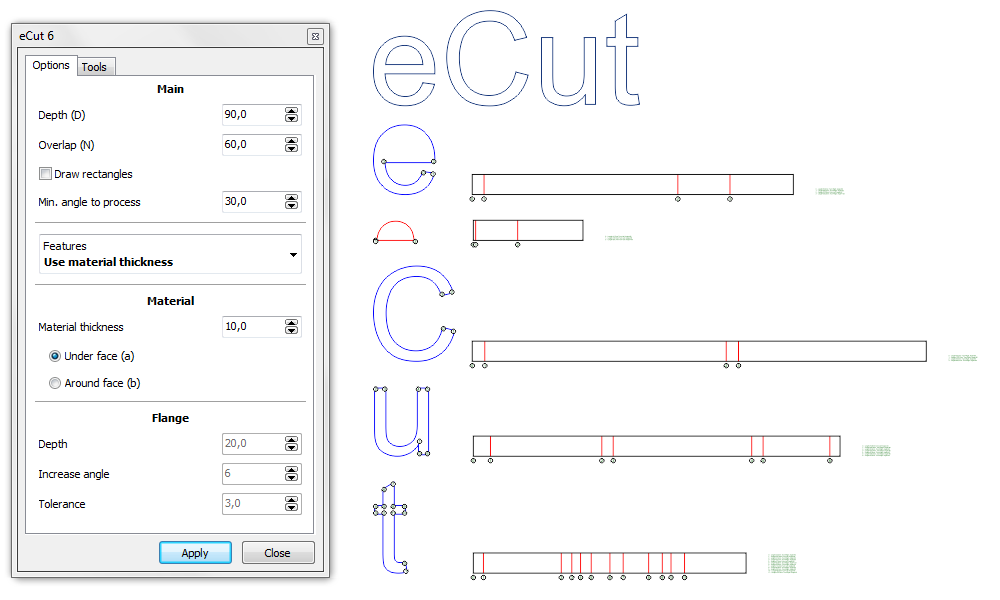 Edge roll with flange.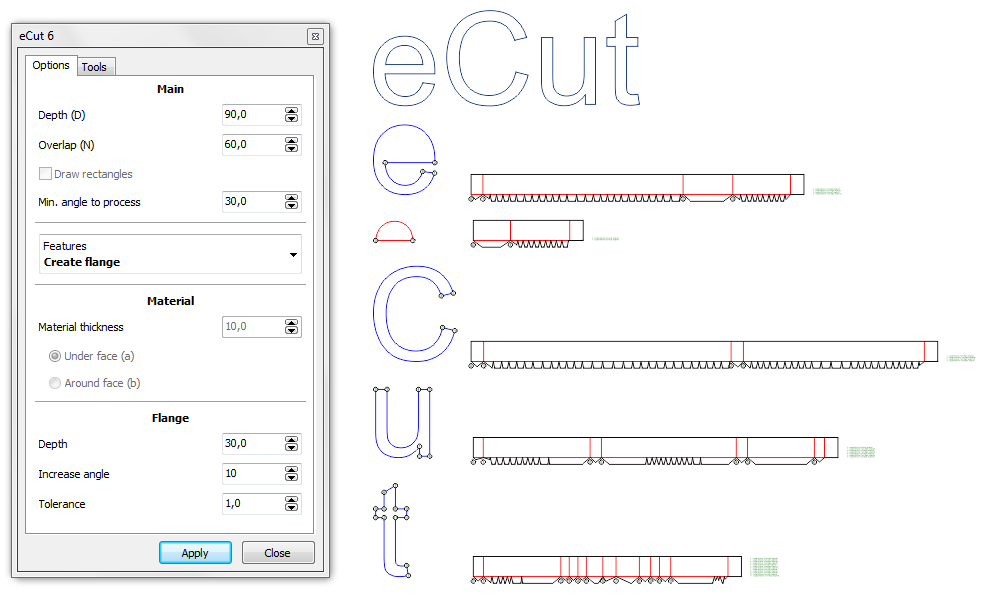 Tools.
Here you can see little instructions and most useful features that used with this function.
Note: if you use material thickness or flange feature - eCut will ignore curve direction: all outside paths (blue) will have clockwise direction, and all inner paths (red) will have counterclockwise direction.