Current version: 7.4.3.31

for CorelDRAW
Door panels
Little function to create door panels (facades)
Information
New function is available only in eCut6!
What is it for?
Simple function to create door panels (facades).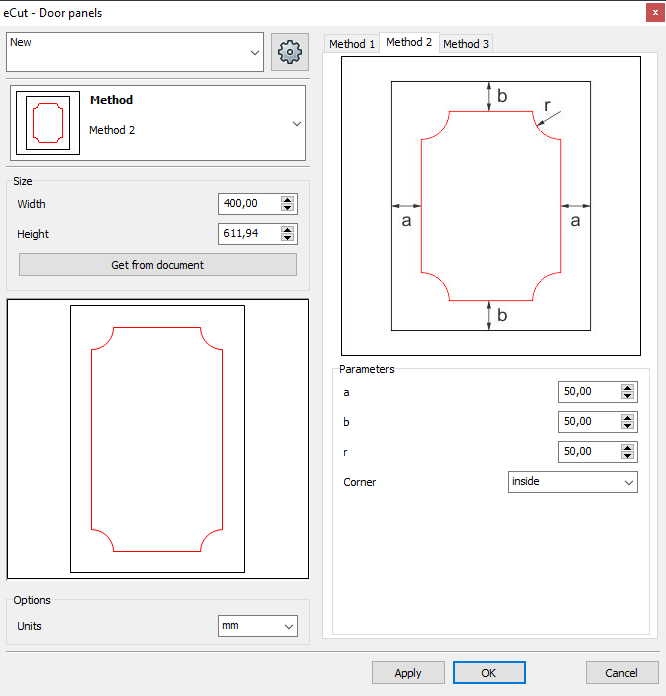 There are not many methods available yet, and if you have templates that you want to add to the plugin, contact the developer and they may appear in the plugin in future updates.

If you have any suggestion - contact me and we can discuss.