Latest version: 6.9.16.19

Last updates
To update eCut - download latest version and install.
eCut 6.9.16.19
2018-06-14
Fill holes with custom shape in nesting function

Added locks to signbox creator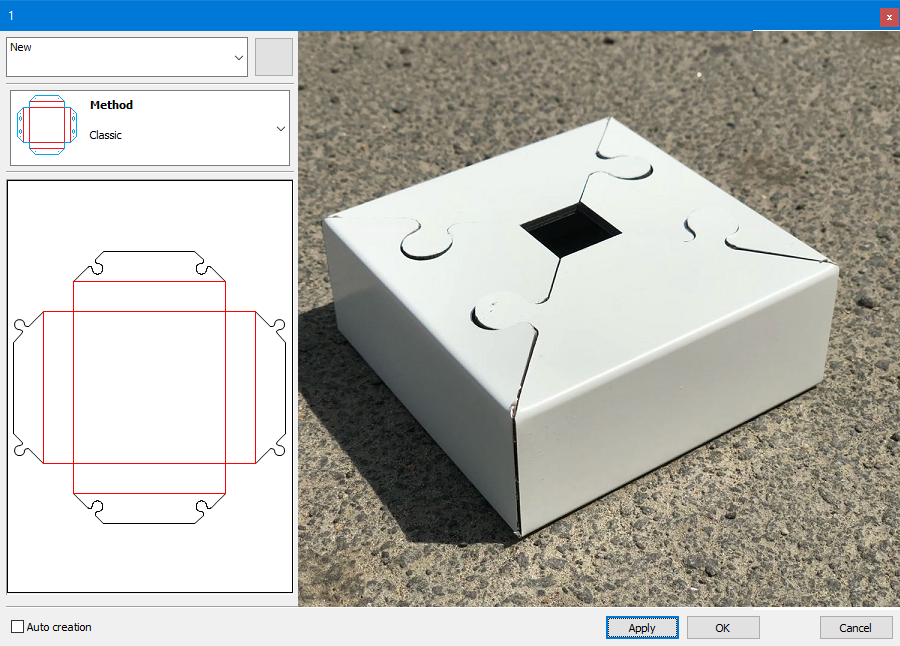 New feature inside slice function - manual mode. Use it to create stencils or cut difficult shapes.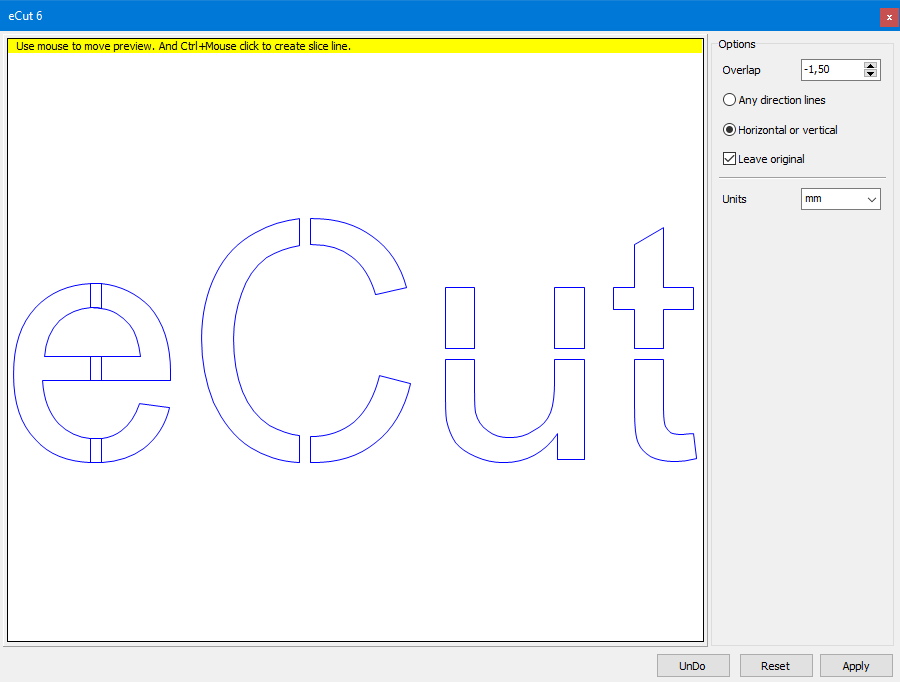 Hotwire cutter can cut shapes not node-to-node, now you can set any position on shape.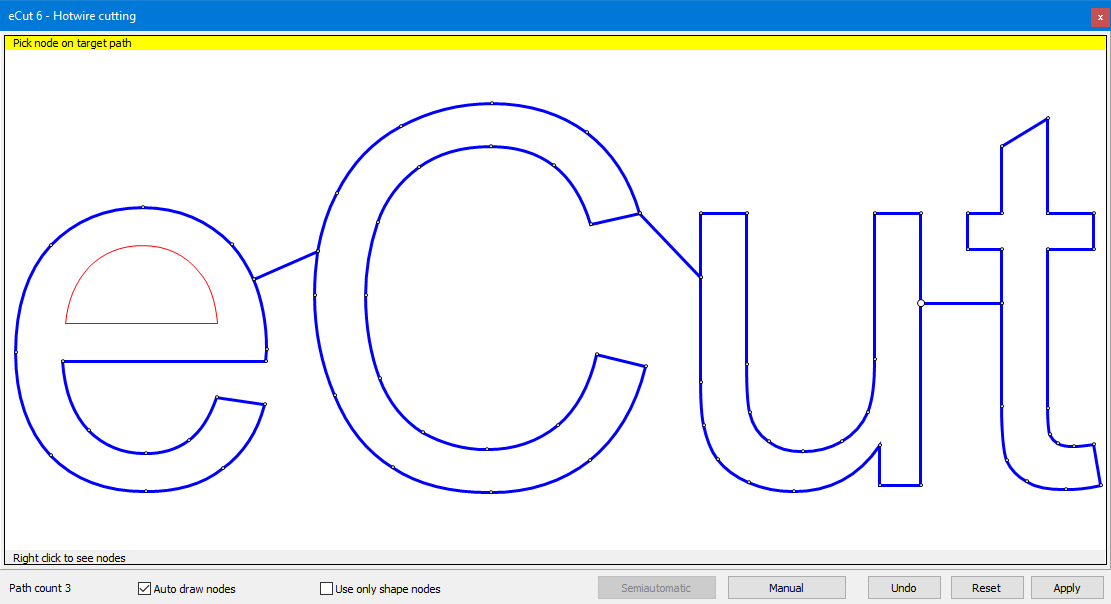 And some fixes.
eCut 6.9.15.18
2018-05-30
New function - volume calculator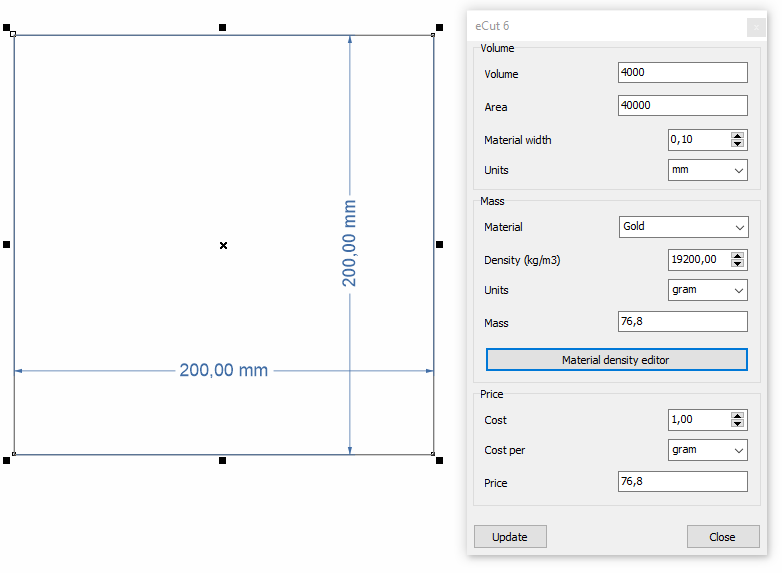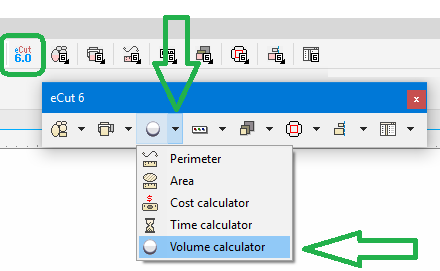 eCut 6.8.14.17
2018-05-04
Added forms scaling for high resolution monitors (4K and more...).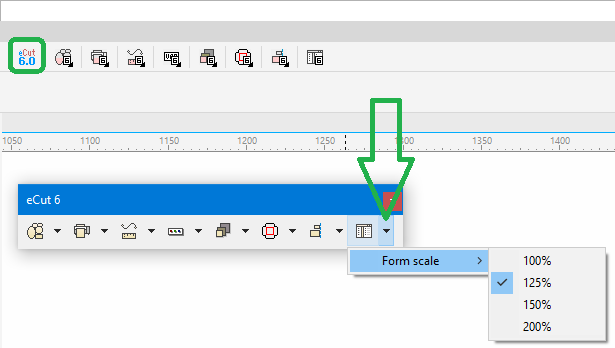 Also new feature in CAD functions - auto dimensions: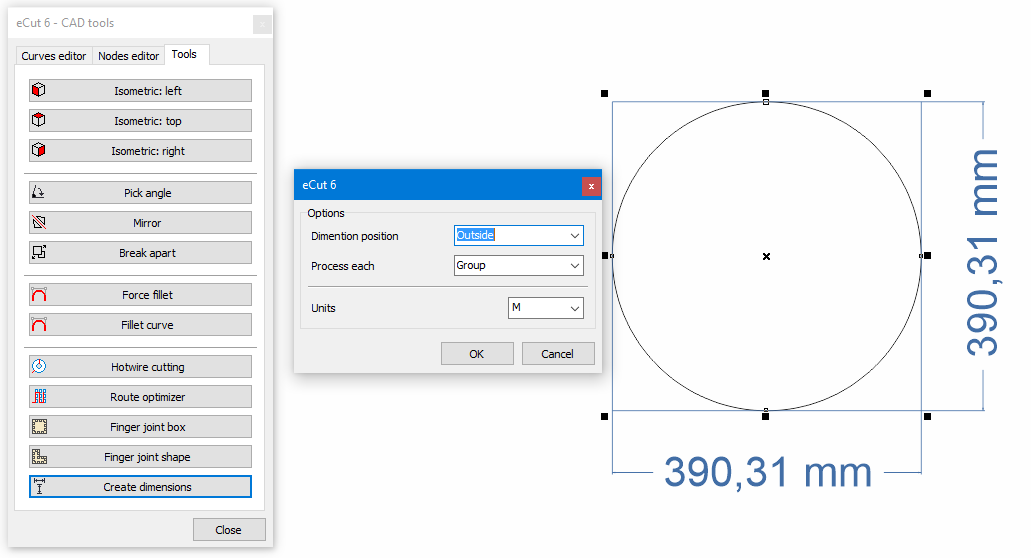 In finger-joint box there are dividers now.
eCut 6.7.13.16
2018-04-05
10.04.17
CorelDRAW 2018 support added
And some little fixes.
Some little fixed.
Cut/plot: - if your plotter can not pause while rolling down material - you can try to fix it by setting RollDownStep.
Search duplicates: now you can process each path of combined shape.
Search: you can now set size of object that you want to search (min and max width and height)
eCut 6.7.12.15
2018-02-27
New version of signbox creator with new method.
New cropmark.
And other fixes.